Smith Steel & Fabrication Capabilities
Smith Steel & Fabrication is more than just tanks. From our certified and experienced design team to our highly trained and skilled fabricators, we have the ability to transform your simple or complex steel project from concept to reality in a cost-effective manner.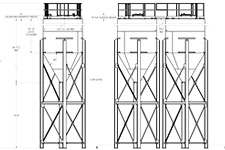 Design and Modelling
Our designers take your concept, whether from two dimensional drawings or just written requirements and transform it into a three dimensional model utilizing the latest software. These models can be reviewed electronically or even inserted into your own models.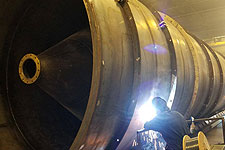 Fabrication
Our skilled labor force transforms engineer stamped drawings into reality. The experienced and qualified fabricators on staff welcome challenging and innovative designs that enable them to continually upgrade their knowledge and metal-working skills.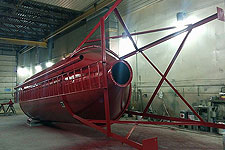 Finishing Bay
Our indoor 3,000 sqft finishing bay is utilized to apply coatings to the fabricated products we manufacture. Our on-site licensed electrician is able to pre-wire all the electrical components on the assemblies, thereby reducing the field-work required and ultimately reducing the cost.